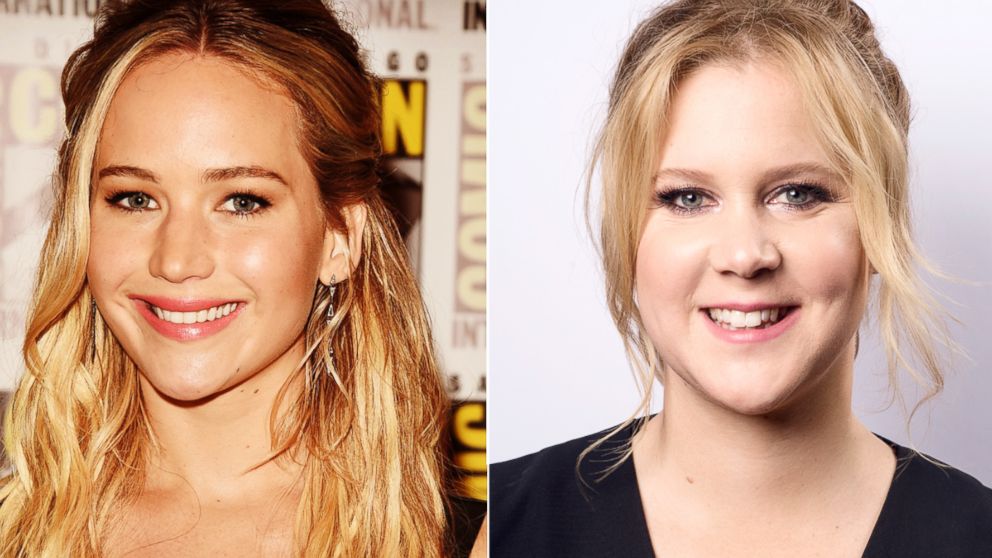 If there was ever any doubt that Amy Schumer has reached superstar status, look no further than her most recent vacation pics, where she can be seen riding on the back of a jet ski with Oscar winner
Jennifer Lawrence
.
"Are you in the stratosphere now? I see a picture of you and Jennifer Lawrence..."
Jon Stewart
quipped on Monday night's "Daily Show."
"Oh, God! Don't even start! All my celeb friends!" Schumer joked, before adding, "She's the coolest chick you'll ever meet. She's beautiful."
The "Trainwreck" star, 34, then revealed how she ended up vacationing with the "Hunger Games" star, 24.
"Once a year I go away with all my girlfriends from high school. We went to the Hamptons because they wouldn't let us go back to Martha's Vineyard. No one would rent us a house because they heard about us," Schumer said, without elaborating why.
"So we go to the Hamptons, and Jennifer and I have become friends. I was like, 'Oh, we're going on a boat tour tomorrow. You should come.' It was kind of a hypothetical," Schumer said. "And she was like, 'I think I'm coming!' I was like, 'Oh, my God!'"
The best part, though, was seeing her friends' reactions, which Schumer actually filmed.
"They're like nurses and teachers, and I'm like, 'Jennifer Lawrence is coming on a boat with us tomorrow,'" Schumer recalled. "They're all screaming!"
So how did Schumer end up on the back of a jet ski with JLaw?
"We wound up going jet skiing and I was like, 'I'll drive! I've got this!' And she was like, 'No, I'm Hunger Games,'" Schumer explained.
A photo Schumer posted of the pair with the caption, "Jlaw #maniac," got close to 40,000 likes.