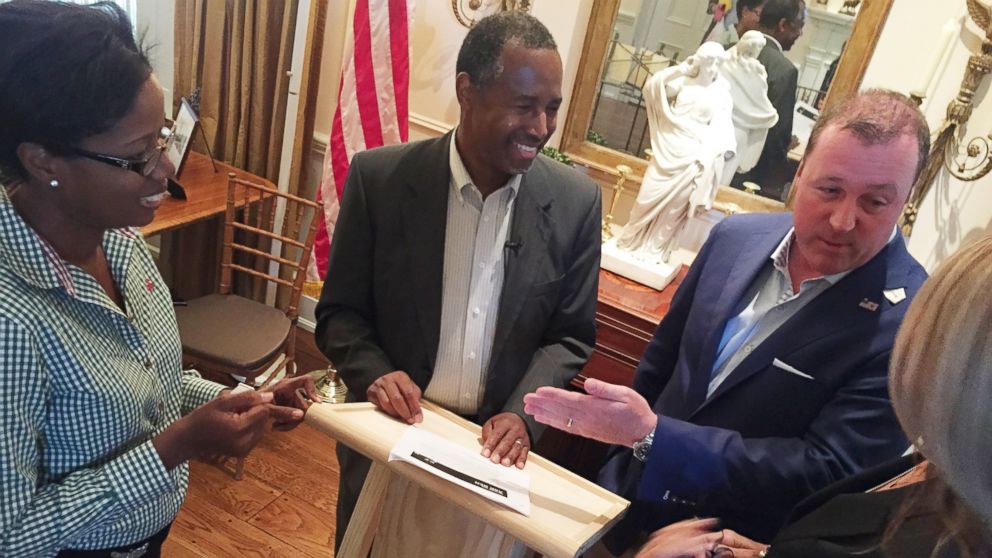 The stage is set for Thursday's GOP debate. The
top 10
candidates will face off against each other at Cleveland's Quicken Loans arena, where the Ohio GOP says tickets are harder to come by than the NBA finals.
The other seven second tier candidates will appear at a 5 p.m. forum. Whether the contenders are in prime-time or far from it, they are preparing for the spotlight. Well, that is everyone besides
Donald Trump
, who plans to wing it,
according to an adviser
. Here's a look at the cram sessions.
THOSE IN THE DEBATE:
DONALD TRUMP:
While most candidates spend weeks preparing for debates, Trump apparently has not. "Trump doesn't rehearse," a senior Trump adviser tells ABC News's Jon Karl. Trump's team has provided him with memos on issues and expected lines of attacks, but there has been no formal debate prep. However, If Trump's pre-debate conversations are any indication, don't expect any controversial comments that we have seen so far on the campaign. The current GOP frontrunner said on "
Good Morning America
" today that he would "rather just discuss the issues" than engage in personal attacks. "If I'm attacked I have to, you know, do something back, but I'd like it to be very civil," he said. He also tamped down expectations in Turnberry, Scotland last week, telling ABC News, "as far as preparing for debates, I am who I am...I never debated before. I'm not a debater."
JEB BUSH:
Bush, who has often described himself as a policy wonk, is also looking to stick to the issues. An adviser tells ABC News Bush has been "doing his homework," reading press books and watching videos. He wants a "good solid debate," the adviser says. His schedule the day of his debate, according to his campaign, will include a mass with his wife Columba, the gym, and "vigorous emailing."
SCOTT WALKER:
Scott Walker is relaxing. As he told Fox's Megyn Kelly, he is home in Wisconsin with his wife and sons until Thursday, when he goes to the kickoff of the Wisconsin State Fair before boarding a flight to Cleveland. The
New York Times
has reported, however, that Walker is among the candidates with the most
elaborate
preparations for the debate. Over the past month, according to the
Times
, he has had advisers stand at podiums role-playing his opponents, and is preparing responses to possible attacks against him about abortion and illegal immigration.